Tell us your feedback, help NHS and social care to improve and 'Win the price voucher'.
We are inviting feedback from Lewisham residents about their experience of GPs, Pharmacies, and local Hospitals.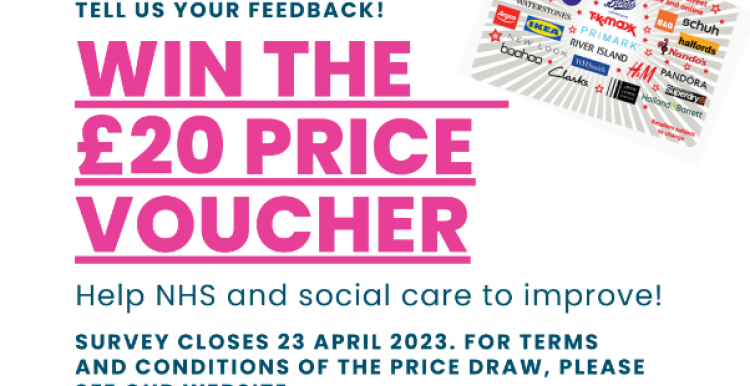 Did you see your GP, in the last 6 months? Have you visited a local hospital, pharmacy, dentist or any other health or social care service?
If yes, please share your feedback of the service/s. This will help improve local NHS and social care in Lewisham.
https://www.smartsurvey.co.uk/s/peform/
There will be a price draw for an All for One voucher worth £20 for one lucky winner * For terms and conditions of the price draw please see our website.
Terms and conditions of the price draw: To take part in the draw you need to leave your email address with us. We will only use your email for the purpose of the price draw. We will do the price draw once we reach a target of 300 responses to our survey.