Patient experience spotlight: Black, Asian and minority ethnic experiences of hospitals
This report focuses on Black, Asian and Ethnic Minority experiences of hospitals in the London Boroughs of Bromley, Ealing, Hammersmith and Fulham, Hounslow, Lewisham and Waltham Forest between April 2020 and March 2021.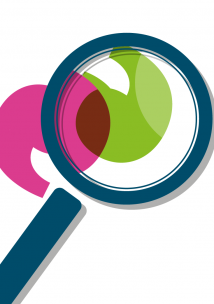 This Black, Asian and Minority Ethnicities (BAME) Report for Healthwatch covers hospitals in six London boroughs for the period April 2020 – March 2021. 
Findings
Collection of equality monitoring data was reduced during the course of the Covid-19 pandemic and the alternative engagement methods utilised during the period. 
Healthwatch Lewisham had the largest proportion on BAME patients participating whilst Waltham Forest had the fewest. 
Overall average star ratings for each ethnic group are at 4 out of 5 stars (when rounded).
83% of people from the White Ethnic Group rate positively (4 or 5 stars) compared to 74% of people from BAME groups.
Black ethnic groups rate 76% positively (4 out of 5 stars) Asian ethnic groups rate 79% White ethnic groups rate 83%
Against 6 specific domain areas, the area receiving the lowest star rating for the White Ethnic group was 'Ease of getting through on the phone'. For Asian, Black, Mixed and Other Ethnic Groups it was for 'Waiting Times'.
For the highest scoring areas there was a little more variation: White and Mixed ethnic groups – cleanliness; Asian and Black ethnic groups – Staff Attitude
'Waiting times' receives not only the lowest star ratings overall, but also the highest levels of variance in ratings by different ethnic groups. This is followed by 'Quality of Care' and 'Getting through on the telephone' with the second and third highest levels of variance respectively
Analysis of qualitative comments from patients show very similar levels of positivity within the 'Staff' and 'Administration' themes for both White and BAME groups.
Analysis of qualitative comments show disparate levels of positivity within the 'Quality of care/treatment' and 'Appointments' themes: Quality of Care – 80% vs 67% for White and BAME groups; Appointments - 45% vs 22%
Downloads
If you require this report in an alternative format, please get in touch with us to discuss this. 
File download
Patient experience spotlight: Balck, Asian and ethnic minority experiences of hospitals report