The impact of COVID-19 on Lewisham residents
We developed a survey which saw over 1,000 people in June and July share their experiences about access to health and care services, their mental health and how easy it was to get information to stay safe and informed during the pandemic.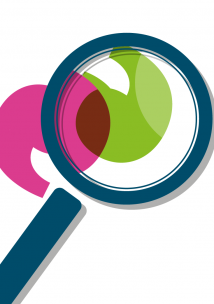 This report is based on the feedback of 1,030 people, who completed the survey during June and July 2020.
Key findings
Infection Risk and Social Distancing
30% of respondents felt at high risk from the virus, those with long-term conditions were most likely to consider themselves high risk
15% of respondents had received a letter or text advising them to shield
67% of respondents are worried about spreading the virus in the community
Access to Services 
There remains a considerable reluctance by residents to not access services because of the fear of catching COVID-19 or by being a burden on the NHS. Our data shows that public opinion in July did not differ from comments shared in the previous month
Patients felt that up to date coronavirus figures, the availability of a vaccine, clear information from services about infection control measures and provision of PPE for staff would encourage them to access services
Mental Health and Wellbeing
The COVID-19 outbreak and lockdown has had a substantial emotional impact on residents, with people experiencing issues such as bereavement, financial worries, social isolation and anxiety. There are likely to be further emotional impacts from post-lockdown redundancies which may not have been apparent at the time of the survey
Parents and carers are finding additional responsibilities such as home schooling to be difficult to balance with their work lives/other tasks
Information and guidance
Respondents felt the best sources for information to keep themselves safe during the pandemic were the daily COVID-19 briefings, news and the NHS and Government websites. 
The 4 main topics which respondents wanted to receive further information and guidance around were COVID-19 testing, mental health self-help tips, dental services, and any changes to local healthcare services they access.
Digital Technology
92% of respondents felt comfortable using digital technology, which is an expected outcome when factoring in the nature of the survey.
Training and guidance would increase confidence in some people using digital technology to access healthcare.
BAME Experiences 
Just under a quarter (24%) of respondents identified as Black, African, or Minority Ethnic or from a non-white background
35% of respondents considered themselves to be at high risk from the virus
Downloads
If you require this report in an alternative format, please get in touch to discuss the request.