Accessible information standard report
We embarked on a project which built on our previous work, to see whether patient experience has improved following the introduction of AIS. We also assessed local implementation of the Standard.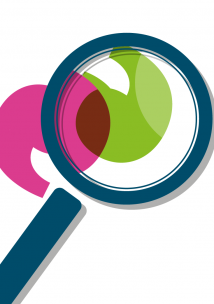 Findings
Many people with additional communication needs may not have the confidence to assert their needs or ask for help. Many may not be aware of patient choice or have access to relevant information.
People, especially those with long-term conditions requiring frequent contact with services, feel they often repeat themselves to the same providers and need to re-explain their communication needs. A system that flags up their communication needs at a point of contact, as suggested by the AIS, would help to improve their experience and enable easier communication.
Many disabled people are continuing to be contacted by means that are not accessible for them, such as small print letters for people with sight loss and using the telephone to contact deaf people. 
People with sensory loss or learning difficulties reported that the process of getting to their appointment from the reception area posed a great barrier. 
People would value large print information provided on medicines with a minimum of font size 18. This would benefit people with sight loss and people with learning disabilities to better self manage their health and prevent any safeguarding concerns.
Many people with sight loss appreciated emails and texts instead of receiving letters.
Deaf people reported difficulties in accessing Sign Language interpreters, for example during social care assessments or during medical appointments. 
People born deaf may have low literacy skills and especially require the presence of a Sign Language interpreter. Alternative methods such as using pen and paper to communicate in writing or typing using computers may depend on the individual's literacy skills and may not be suitable.
People with sight loss experienced difficulties in University Hospital Lewisham around food and medicine. Some of the issues reported were being unable to read the menu or not knowing whether their food or drink had arrived. They also explained that they were not being made aware when medicines were being delivered to them.
People with severe communication needs rely on carers support and value help in supporting their communication
Downloads
If you require this report in an alternative format, please get in touch to discuss your request.